The Future of Flat-Pack Furniture
Our patented snap-lock system simplifies furniture. Our tables and seating allow you to assemble and disassemble your furniture in a matter of seconds. Giving you more time to do things that matter most in life.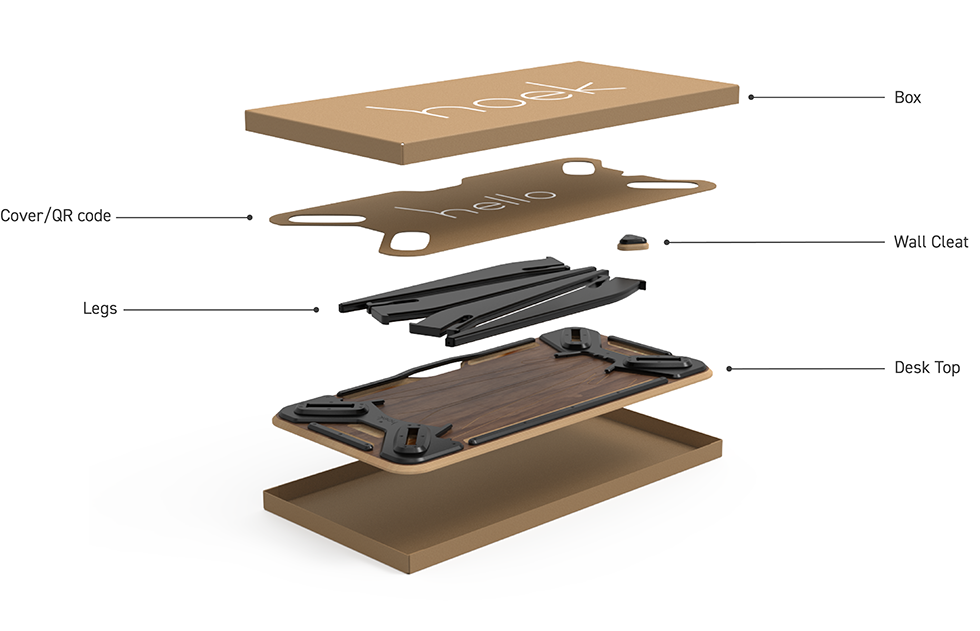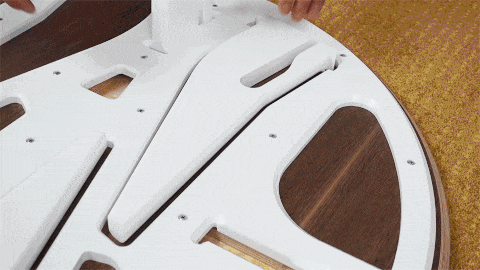 1. UNCLIP
The legs are held in place on the underside of the table in what we call the "chassis." We utilize the flexibility of the post-consumer recycled HDPE plastic to hold the leg in place through friction. The user can simply unclip the leg from its storage compartment by pulling it upwards.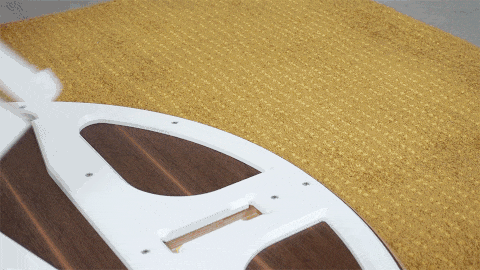 2. CLICK
The flexibility of the HDPE is again used in our patent-pending "snap-lock" system. The hook at the rear end of the leg is inserted first, then by simply pushing the leg forward, it clicks into place creating a strong and durable joint.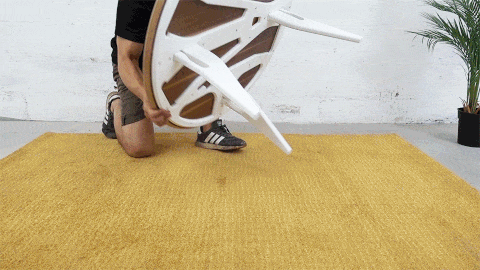 3. FLIP
Once you have clicked all the legs into the place you can simply flip the table over and enjoy - that's it!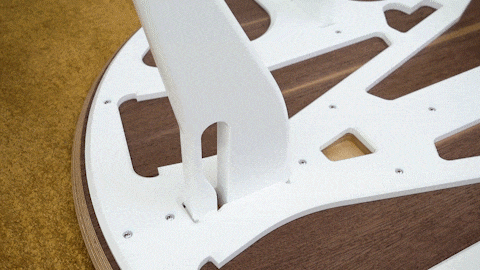 1. UNCLIP
Grab and gently squeeze the hook at the rear end of the leg, then by simply pushing the leg forward it slides right out. Allowing you to collapse your table at any moment.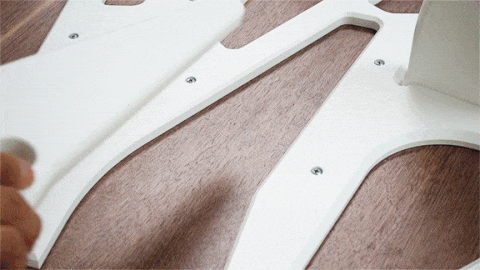 2. CLICK
Once you have taken the Hoek joint apart, click the leg back in the "chassis" for hassle-free storage.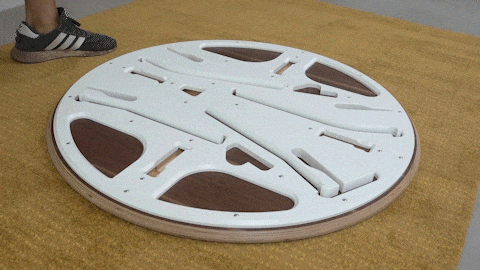 3. STORE
All of our furniture can be collapsed to its original state. Creating, an ultra-slim flatpack that makes storage an absolute breeze.